We live diversity.
We are competent, interested and live diversity. In our company, we bring together people with different perspectives, skills and experience.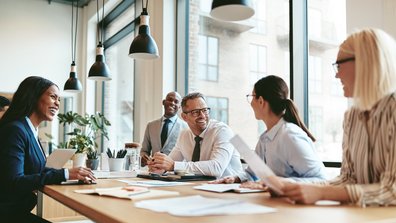 For us, diversity is a corporate value. Diversity leads to better results. This is proven not only by numerous studies, but also by our experience of working in mixed teams with different capabilities, talents and perspectives.
Our framework conditions enable our employees to develop their full potential. We invest continuously and specifically in the qualifications and development of all our employees.
Gender Equality
Equality between women and men is also a requirement for diversity. It is a particular concern of ours to realise equality, to specifically eliminate any disadvantages that may exist on the basis of gender, and to effectively prevent future disadvantages.
Dialogue and Initiative
We promote expertise and rely on the expertise and experience of our motivated employees. They are the key to the company's success.
We want high performers who help shape and implement. In doing so, we offer the freedom to
entrepreneurial thinking and acting of the individual,

critical questioning of existing processes and structures as well as

new, constructive ideas, innovative approaches and

concrete suggestions for improvement.
Working at the Finance Agency